Bolsters are a common and very versatile yoga prop. But, how do you use them and how do different bolster compare to one another? In this blog we help you find the perfect bolster for you!
Bolsters are a versatile and very useful yoga prop. These large pillows in different shapes can be used in different yoga postures and are a real essential for Yin and Restorative yoga. So, what postures can you practice with a bolster and how do you pick one that is right for you? 
Forward folds
When you are practicing longer hold forward folds, such as paschimotasanasa or pigeon pose, it can be difficult to relax when you are lying on or hanging just above the floor. The floor might be just to far away to reach, is uncomfortable to lie on, or feels very cold. This discomfort can lead to stress and tension in the body, while the purpose of the pose is to relax into it and release. A bolster offers support and a comfortable place for your body to rest on. This way, you can release tension and drop deeper into the posture.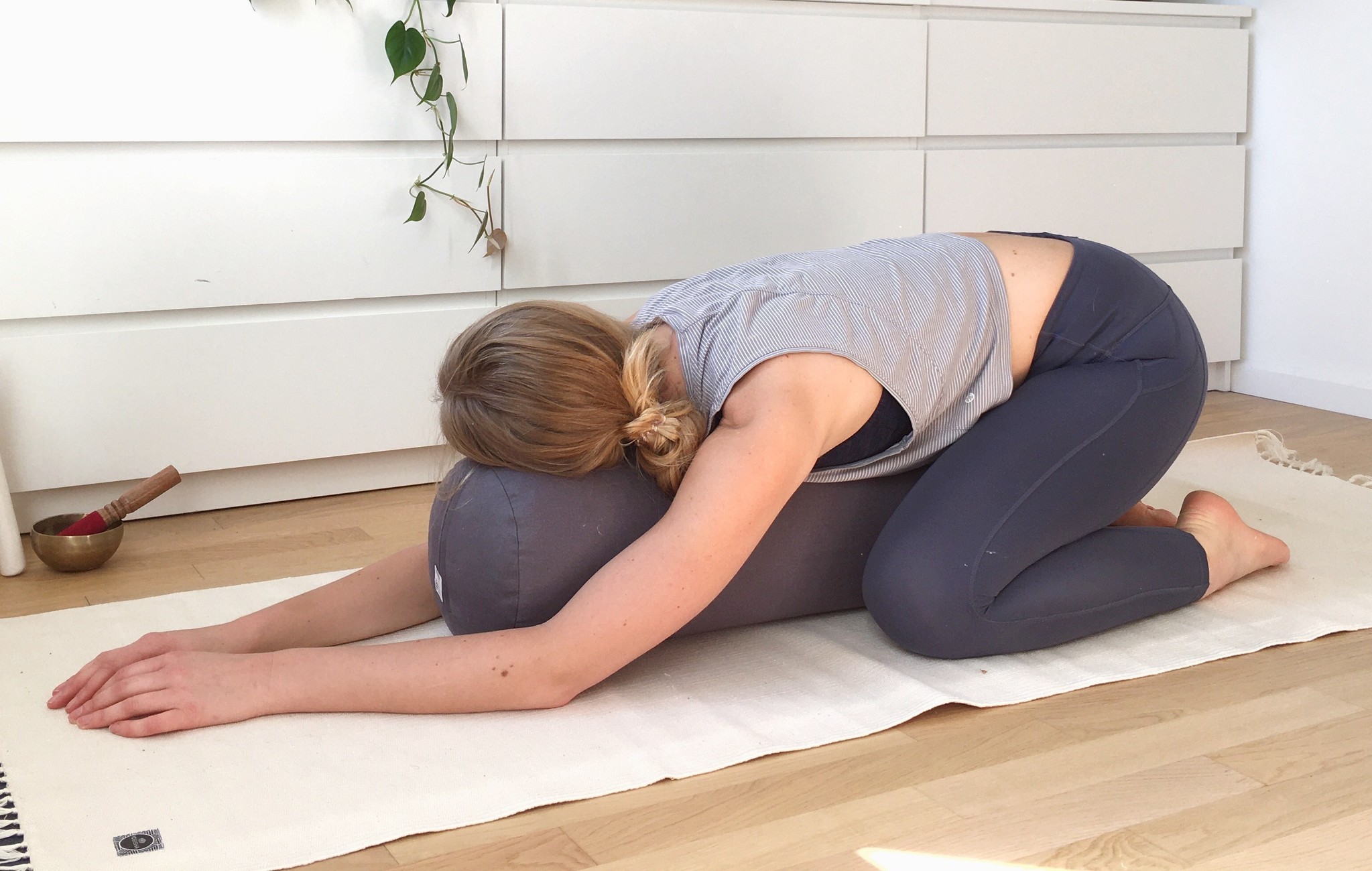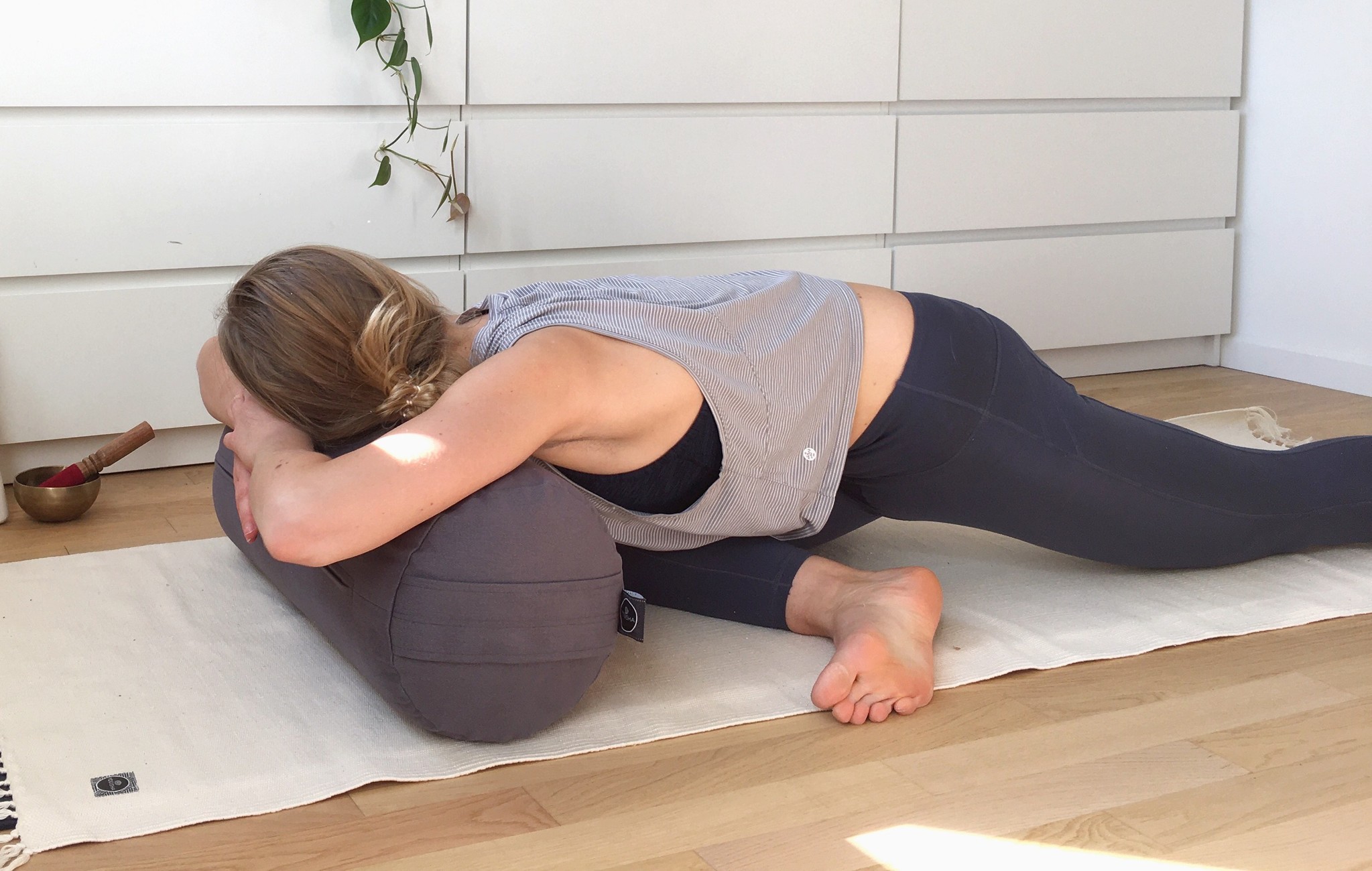 Heart openers
By lying on the bolster on your back, you can experience a stretch in the belly and chest an an opening of the heart. By changing up the position of your arms and legs you can try out different options of this posture, all of which feel differently in the body. You can try:


✓ Stretch out your arms overhead or spread them out wide to the sided. Experience the different stretch in the torso.
✓ For an added opening of the hips, place your legs in butterfly position. Soles of the feet together with the knees to the sides.
✓ Try bending your knees, with your feet next to your hips. This creates a more intense stretch in the upper legs and hip flexors.
Bolster as a meditation cushion
A sturdy bolster can also function as a meditation pillow, especially if you like to sit on your knees. A bolster offers a larger surface than a traditional meditation pillow. You can also press your knees gently into the bolster, this actives the legs and core muscles to help you sit upright. If you like to sit on your knees during meditation it is best to pick a buckwheat bolster. These keep their shape and hight as you sit on them and offer good support. 
You can also use a bolster for a cross legged meditation position. In this case, it is better to opt for a rectangular bolster that is not so high. For example, the Manduka Rectangular Bolster or the Yogisha Rectangular Bolster.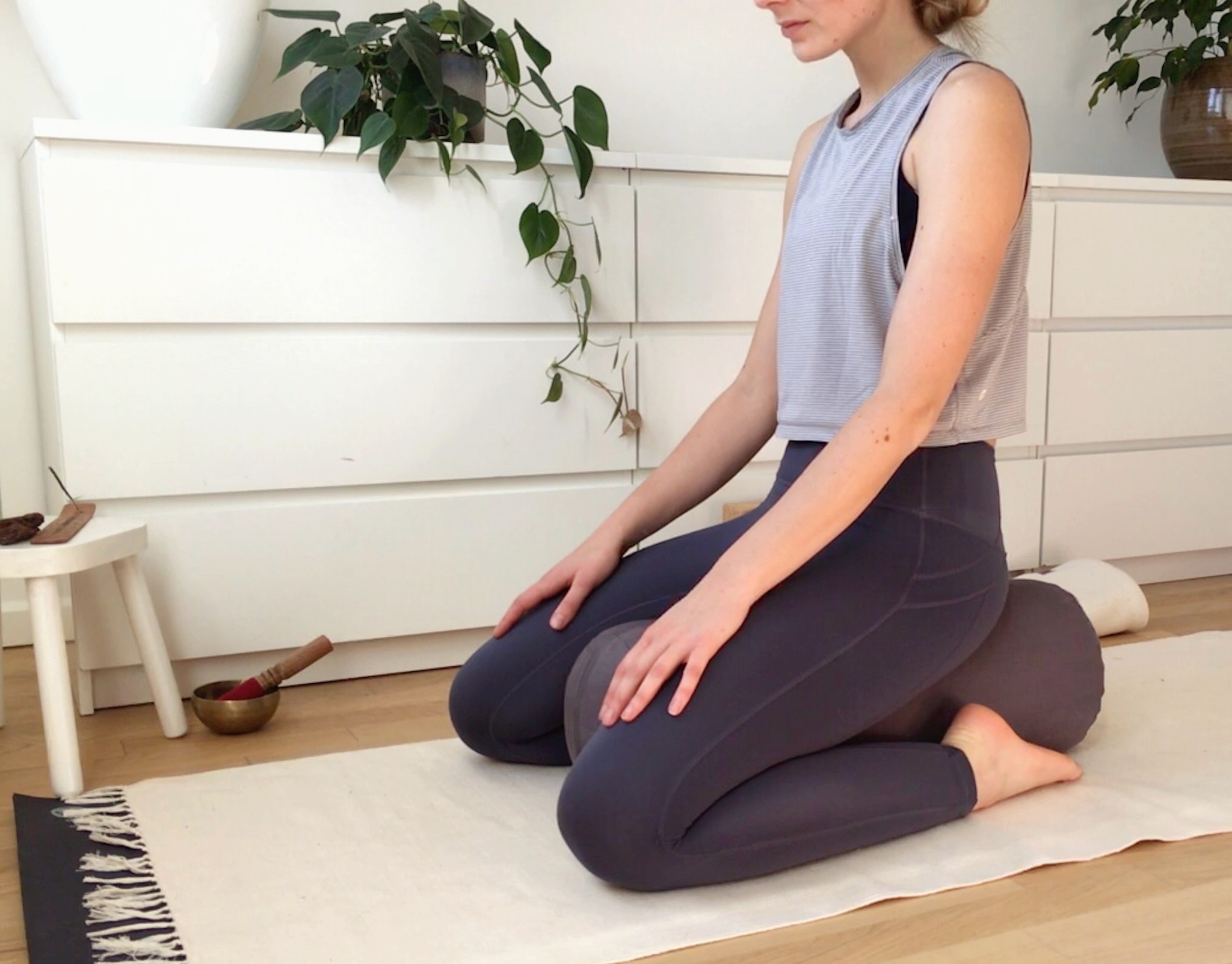 How to pick a bolster
Bolsters come in different sizes and with different fillings. Which bolster is the right one for you depends on your personal preference and what you would like to use it for. Let's discuss the different options. 
Buckwheat bolster
Bolsters filled with buckwheat chaff are the most firm. The bolsters keep their shape and height when you place your weight on them and they offer very firm support. Available in a round shape. 
| | |
| --- | --- |
| Pro's | Cons |
| Sturdy support | Not very soft to lie on |
| Keep their shape best | Heavy |
| Can be refilled |   |
Kapok bolster
Bolsters filled with kapok are softer compared to buckwheat chaff bolsters, but still offer good support. Kapok is an airy, cotton-like fibre that is harvested from the kapok tree. The kapok filling in these bolsters is 100% plant based and naturally hypoallergenic. They are available in the round and rectangular shape. 
| | |
| --- | --- |
| Pro's | Cons |
| Sturdy yet soft | None |
| Hypoallergenic |   |
| Keep their shape well |   |
Memory foam bolster
The Manduka bolsters are filled with a soft memory foam, made from recycled polyester. These bolsters are the most soft and are very comfortable to lie on during, for example, forward folds. They shape to your body like a pillow. Available in the shapes round, rectangular, and lean (a smaller sizes rectangular). 
| | |
| --- | --- |
| Pro's | Cons |
| Lightweight | Not very suitable for heart openers |
| Soft and comfortable to lie on |   |