Loyalty
Save for amazing discounts with the Yogisha Loyalty program
We are grateful for you as a customer, which is why we want to give back!
As a registered Yogisha customer, all your purchases in our stores and online are saved. We deposit 5% of every purchase* in your account. You can use this as a discount on your next purchase, or save it up.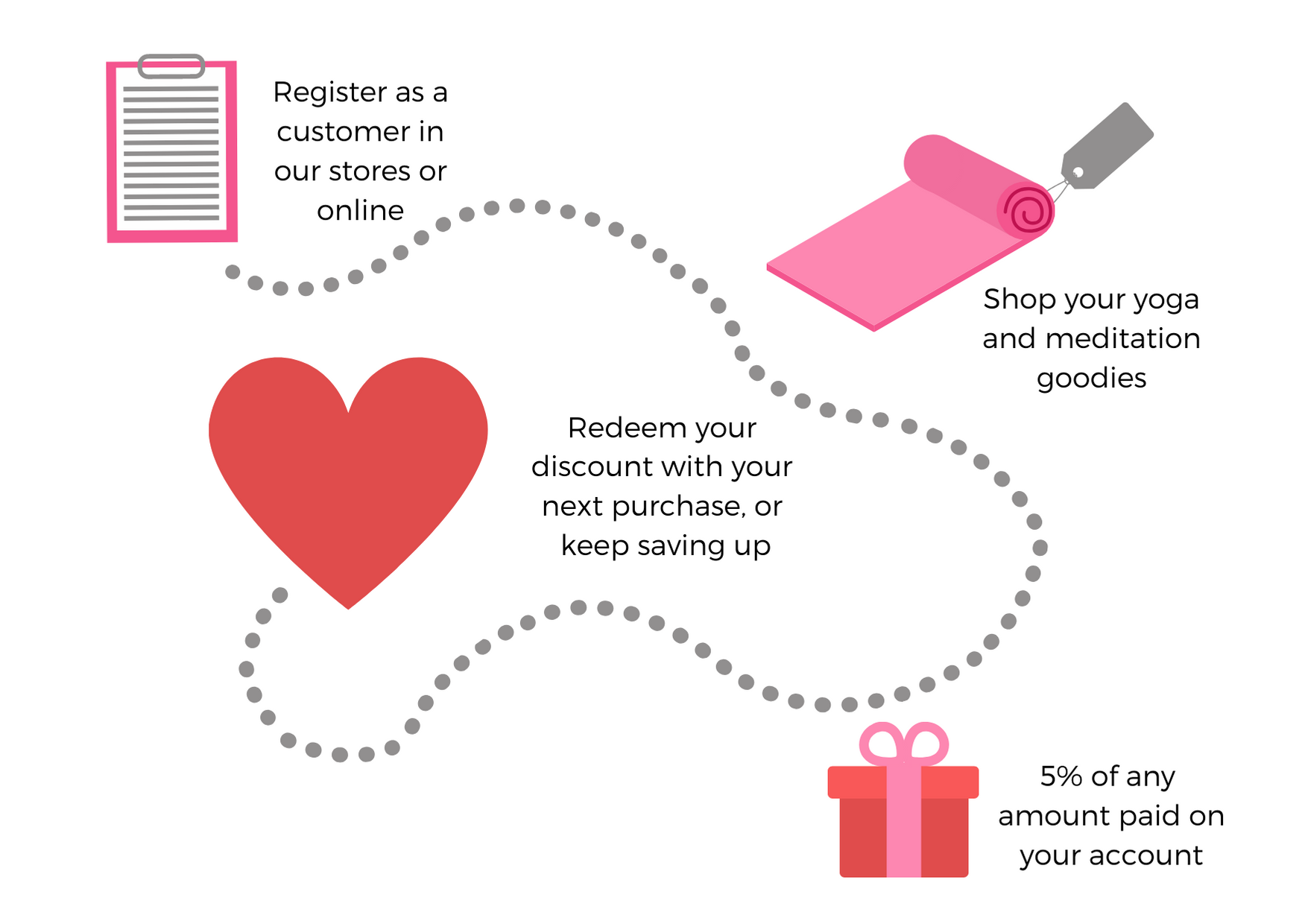 * discounted items are not eligible for Loyalty
How can I check the Loyalty that I have saved up?
To see how much Loyalty you have earned, you first need to log into your customer account. If you do not have an online account yet, but have saved up loyalty in our brick-and-mortar stores you will need to make an account first. Use the same address that you have used in the store. You accounts will be connected. Please allow a day for this. 
On the bottom rights corner of every page there is a button 'LOYALTY'. By clicking on this button you can check and spend the loyalty that you have saved up.