You know that feeling of slowly slipping away in your downward dog? Annoying right, we know. If you tend to practice more intensive styles of yoga, perspire easily or have very slippery hands grip is super important when picking a yoga mat. So, which one should you pick?
In this blog, we'll explain how to find a yoga mat with a good grip, and highlight a few of our favorites. There are two factors that contribute to good grip on a yoga mat: the material and the texture.
Material
Yoga mats are usually made of PVC, natural rubber and sometimes cork. If you are looking for extra good grip, it is best to opt for a yoga mat made of natural rubber or cork. This is because yoga mats made of natural rubber and cork feature an open cell structure, which ensures that moisture or perspiration does not remain on top of the mat and thus creating a slippery layer. Open cell structure mats allow moisture to sink through the mat, away from your hands and feet. So you always have a dry grip!
All yoga mats made of natural rubber and cork have an open cell structure, but they are not all the same. PU yoga mats, such as the Manduka GRP or the Liforme, have a smooth top layer that wicks away moisture super quickly. This is especially great if you tend to sweat a lot during practice.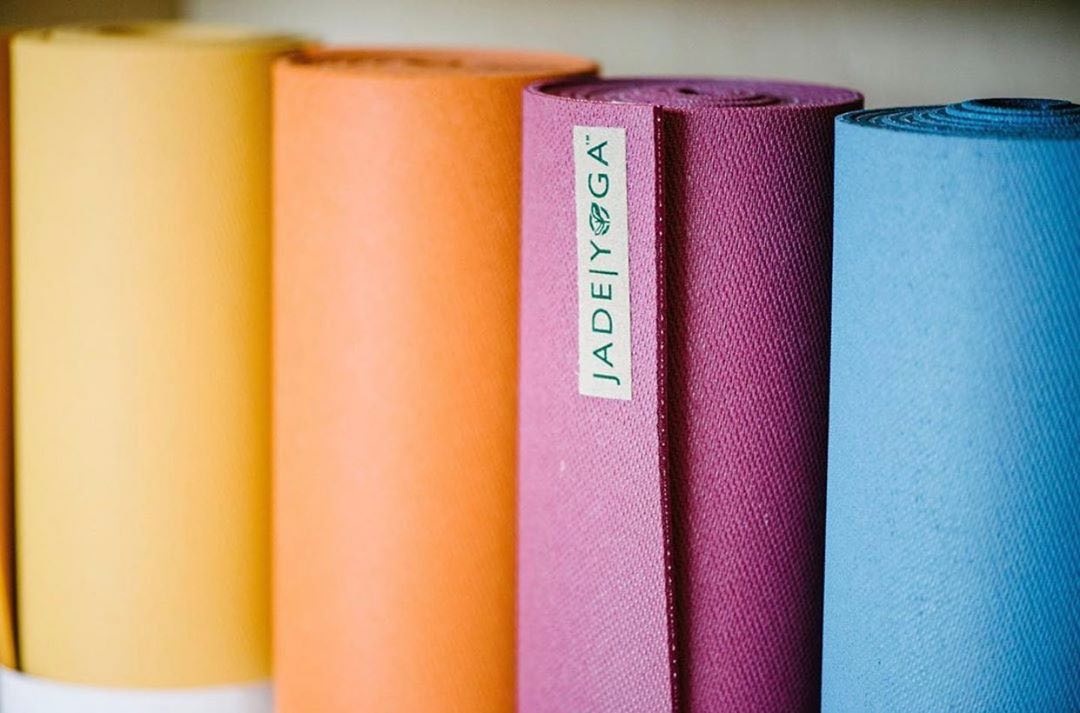 Texture
In addition to the moisture-wicking properties of rubber, the texture of your yoga mat also offers extra grip. Texture provides something for your hands to grip onto and prevents slippage. Some mats have more texture than others. Jade yoga mats, for example, have a lot of texture. The slightly grainy surface of these mats offers a lot of grip, even with perspiration. The Manduka Eko Lite also offers grip through texture. The wave pattern runs the width of your mat and 'catches' your hands as they slide forward.
Yet there are also yoga mats that have no texture, but still offer very good grip. These include PU yoga mats, such as the Manduka GRP and Liforme. The smooth surface of these mats wicks away moisture and, as it were, sucks itself onto your hand, so you don't slip.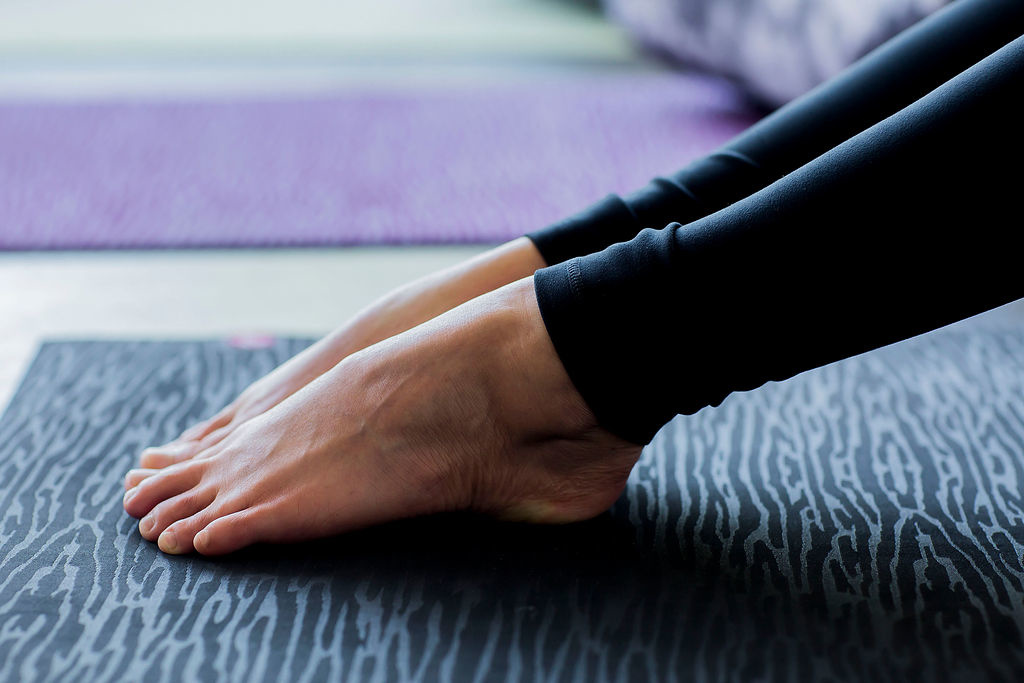 The grippiest yogamats


1. Manduka GRP Adapt
No matter how much you sweat, the Manduka GRP Adapt delivers superior grip without slip. The mat wicks away moisture and offers an excellent dry grip, even if you perspire a lot. With this you are always assured of a perfect grip, without the hassle of a towel.
Features
- Open cell PU rubber offers unrivaled grip and quick moisture absorption 
- Soft foam rubber offers good support for sensitive joints
- Grippy rubber on the bottom of the mat prevents its from sliding when you move
- Very suitable for more intensive styles of yoga, such as ashtanga, hot yoga and bikram
2. Jade Harmony
The Jade Harmony is a sustainably produced yoga mat of natural rubber with an open cell structure and coarser texture. This provides good grip even with perspiration. The rubber also provides good cushioning for your body and protects painful joints.
Features
- Open cell structure and coarse texture offer good grip
- Comfortable cushioning for your joints
- Sustainably produced
- Very suitable for vinyasa, hatha, yin and other types of slower-paced yoga styles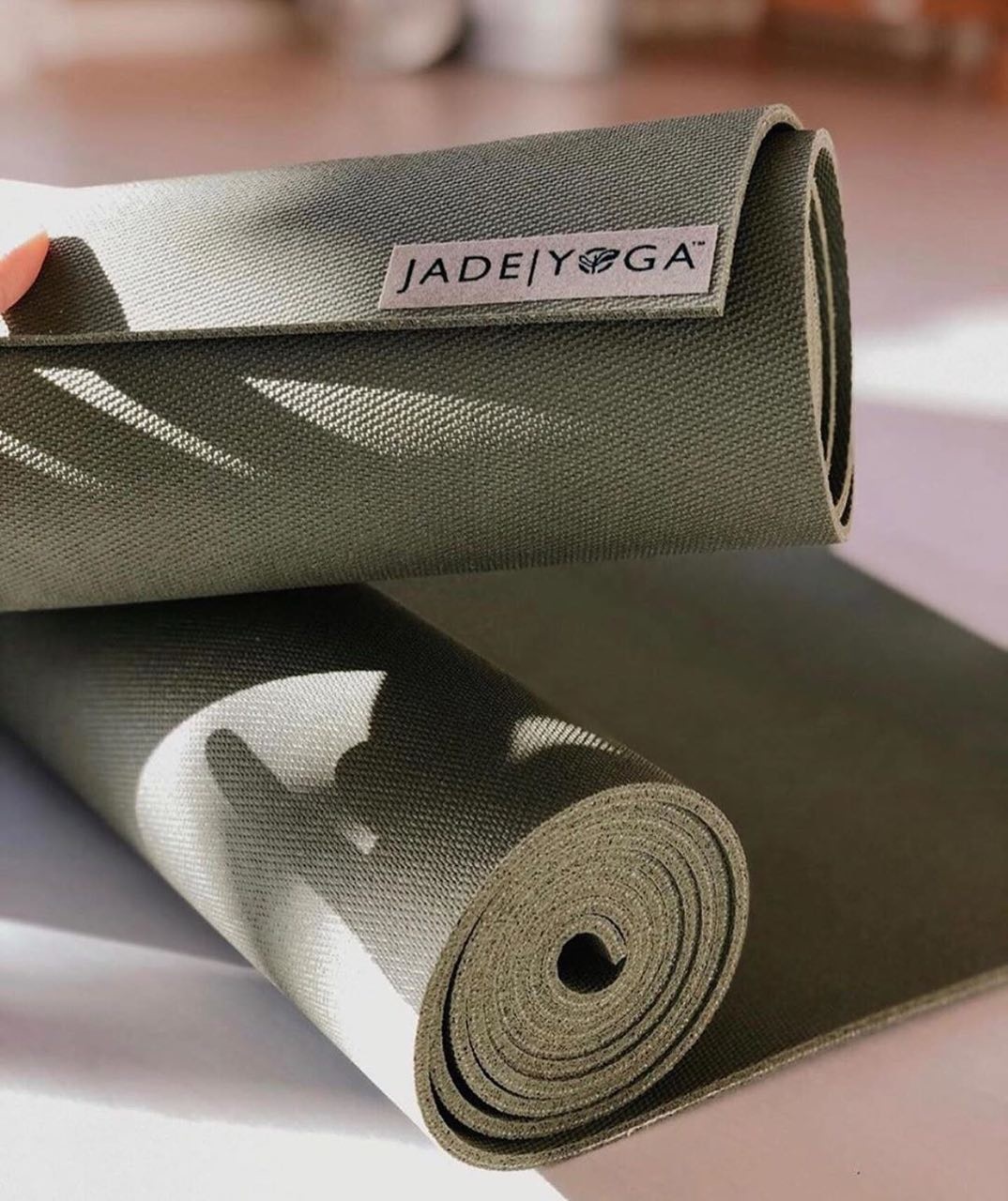 3. Liforme
The Liforme yoga mat is sustainably produced with natural rubber and has a unique moisture-wicking top layer, so you are always assured of perfect grip! The soft rubber offers good support to your joints. In addition, this mat is also equipped with the unique 'Align for Me' lines - these help you easily see if you are standing straight in a posture so that you can prevent injuries.
Features
- Excellent moisture-wicking properties, assuring you of great grip even when things get sweaty
- Easily check your alignment with the lines on the mat
- Comfortable cushioning for your joings
- Sustainably produced
- Includes free carrying bag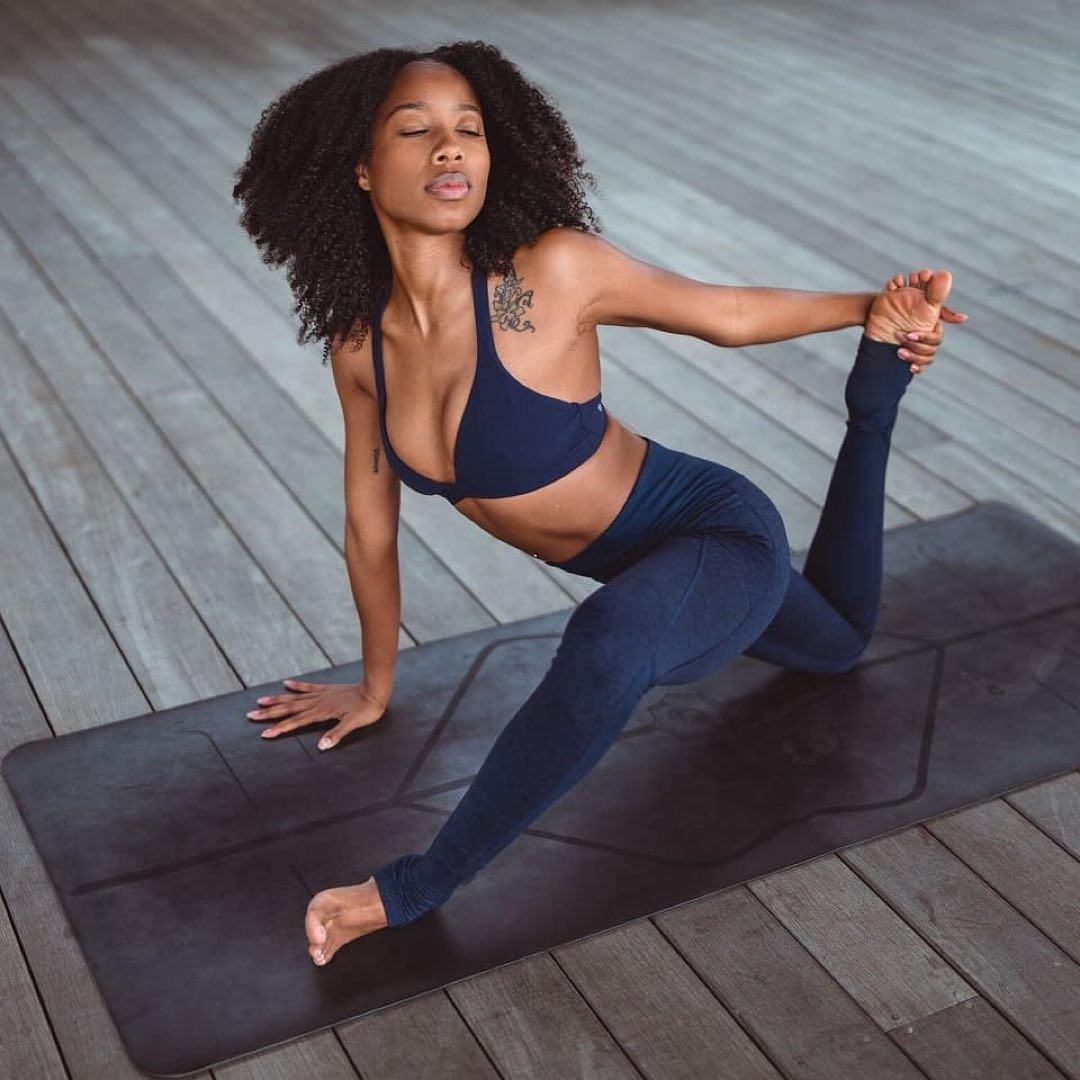 Need some help?
Would you like some help or advice in picking your perfect yoga mat? We are happy to answer any questions you might have. Just email us at [email protected] or post them as a response on this blog.
You are also very welcome in one of our stores in Amsterdam or The Hague. In our stores you can try and compare all our yoga mats. Our experienced store yogi's can give you advice in your search for perfect yoga mat.