Manduka Pro Travel Yoga Mat 200cm 60cm 2.5mm - Black
Manduka Pro Travel Yoga Mat 200cm 60cm 2.5mm - Black
The quality you know and love in a travel size! The Manduka PRO Travel is lightweight and foldable so you can easily take it with you anywhere you go.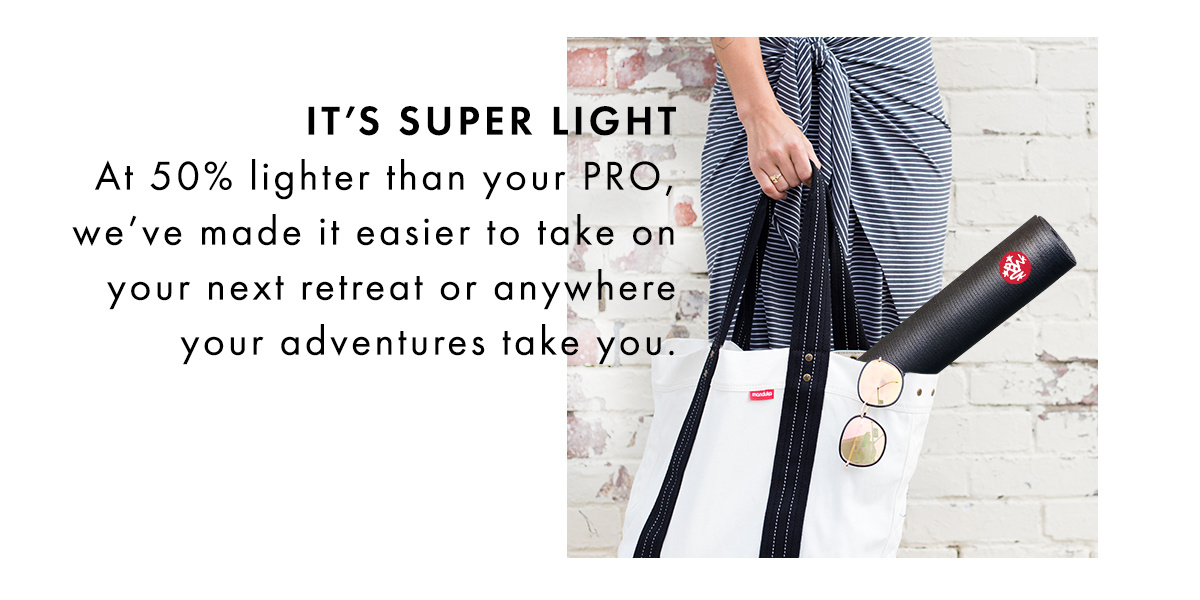 The Manduka PRO Travel is made of high quality, emission-free PVC with a closed cell surface. This means that the surface of the mat is completely sealed so that moisture and perspiration can't enter the inside of the mat, this ensures you the mat is hygienic even after years of use. Due to the high density of the mat the PRO Travel offers a sturdy, stable surface and protection for your joints.
These mats are extremely durable and wear-resistant and are guaranteed for life! Plus, you can take them outside without worrying. They are not sensitive to sunlight and sand or stains are easily washed off.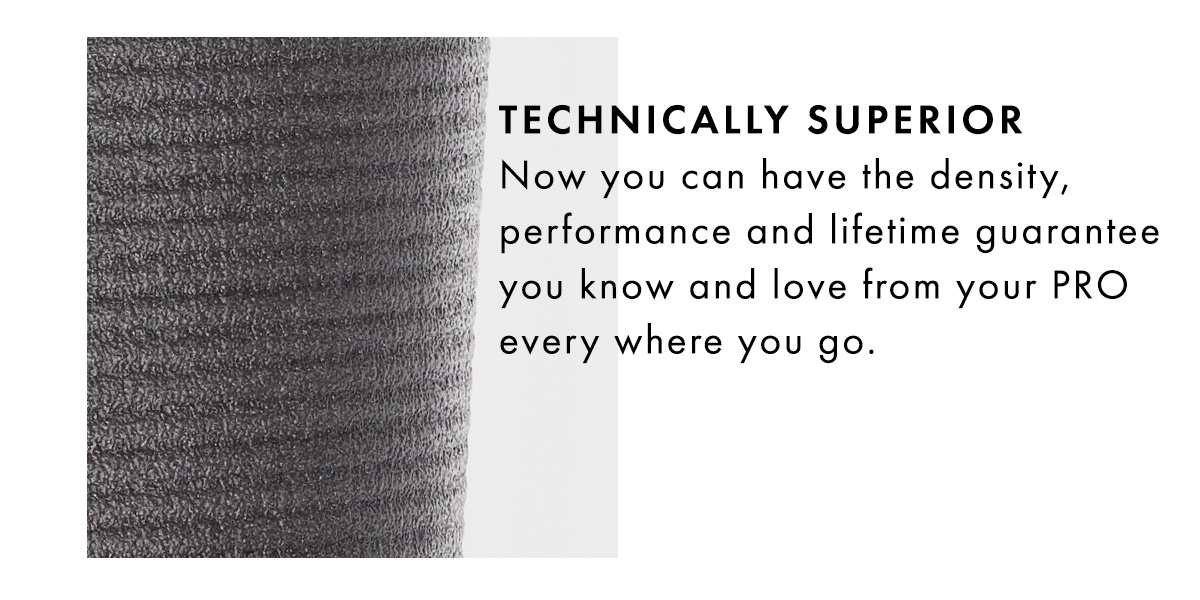 Dimensions: 200cm x 60cm x 2,5mm
Weight: 1.2 kg
Features
Foldable and lightweight: easy to take with you on the go
Guaranteed for life
Closed cell structure keeps sweat and dirt form the mat's interior and makes the mat easy to clean
High density for good support and stability
Material
100% PVC. Made in Germany

The production process is 100% free from toxic chemicals and even emission free! In addition, the PRO travel has the OEKO-TEX certificate and is 100% latex free.
Use and care
These sturdy mats are resistant to all conditions and can be used both inside and outside. Additionally, they are very easy to clean. Keep your mat in the best condition by wiping it down after every practice with Manduka All-Purpose Mat Wash. It's specially formulated to clean your mat without damaging the surface or causing slippage. DO NOT soak, shower or submerge your mat in water.
The surface texture of Manduka PRO mats improves with use. The best way to break in your mat is practice, practice, practice, but if you want to speed things up a little, try the salt method. 
To break in the mat with salt, sprinkle a good amount of sea salt on the mat and rub this in. Leave it for 24 hours. The next day you can remove the salt with a damp cloth, and the mat is ready for use!
This process is definitely not always necessary, but it depends on your personal preference.
Sustainability 
Since the beginnings of the Black Mat, Manduka has been inspired and guided by a responsibility to reduce global consumption by making better products that last longer. Manduka is also committed to finding sustainable product solutions. That is why they use recycled polyester, cotton, or other natural fibers for the production of all goods. These materials are environmentally responsible and kind towards your body.  
0

stars based on

0

reviews
0

stars based on

0

reviews