Qwetch Tea Travel Thermos Glass - Cork Collection
Qwetch Tea Travel Thermos Glass - Cork Collection
Meet your new best friend!
The Qwetch Tea Travel Thermos Glass is the perfect way to enjoy your favorite drinks on the go. You can use thermos for both hot and cold drinks. The double-wall design will insulate your drink and make sure you don't burn your hands. A 100% leakproof guaranteed stainless steel lid makes the Qwetch perfect for travelling.
The Qwetch comes with two filters for two different infusion methods, depending on the type of tea or infusion and your taste:
The long filter gives a short and controlled infusion. You can take out the basket when the tea or infusion is done steeping.
The short filter gives a long and continuous infusion, just like the Chinese tradition, and you leave the tea or herbs in while you drink.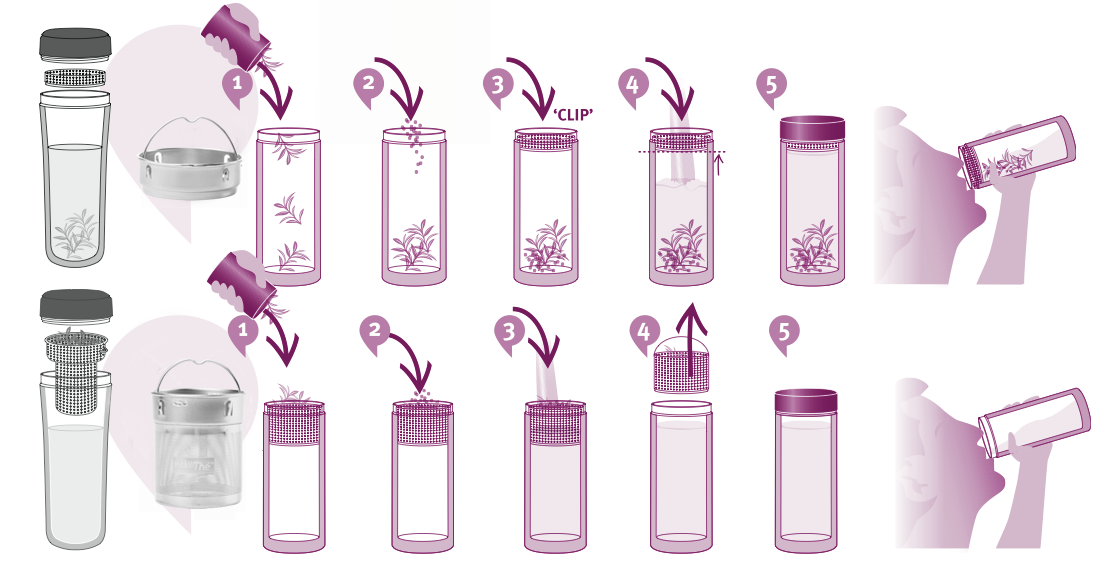 Using a reusable cup for your beverages is a great way to reduce your waste and impact on our environment. Additionally, the glass Qwetch is completely free from any BPA or other nasty chemicals.
Capacity: 320ml
Diameter: 7cm
Inside diameter: 5,3cm
Weight: 400 gram
Features
Leakproof
With 2 tea filters
Keeps warm up to 1 hour, and cold up to 1,5 hours
Double-wall glass
BPA free
Care instructies
Do not microwave or freeze the Qwetch.
To keep your Qwetch in the best condition, we recommend handwashing. To do a quick cleaning, wash all parts with soapy water. Rinse thoroughly and dry before use.
For a more thorough cleaning, we recommend washing the container with a brush, warm water, and a teaspoon of baking soda. If needed, you can let this soak for a few hours before rinsing it with clean water. Do not use any cleaners containing bleach or chlorine.
Sustainability 
Qwetch products are sustainable because all containers are washable and reusable infinitely. By taking your own bottles or cups and refusing the disposable cups and bottles which generating tons of waste every day you are helping to reduce waste and moving towards a zero-waste lifestyle.
All of Qwetch containers are manufactured in factories selected for their top-quality control and their social engagements, which are all supervised by the Qwetch team. Qwetch gives back a share of its revenue to two French associations: Couleurs de Chine, which helps with school enrollment for little girls of the MIAO ethnic minority, and Générations Cobayes, that acts on informing youngsters about the impact of their day-to-day behaviors on their health and the environment.
0

stars based on

0

reviews
0

stars based on

0

reviews