Manduka Pro Travel Yoga Mat 180cm 60cm 2.5mm - Majesty
Manduka Pro Travel Yoga Mat 180cm 60cm 2.5mm - Majesty
The quality of the Manduka PRO now in a travel format! This Pro Travel Yoga Mat is lightweight and easily foldable so you can take it anywhere.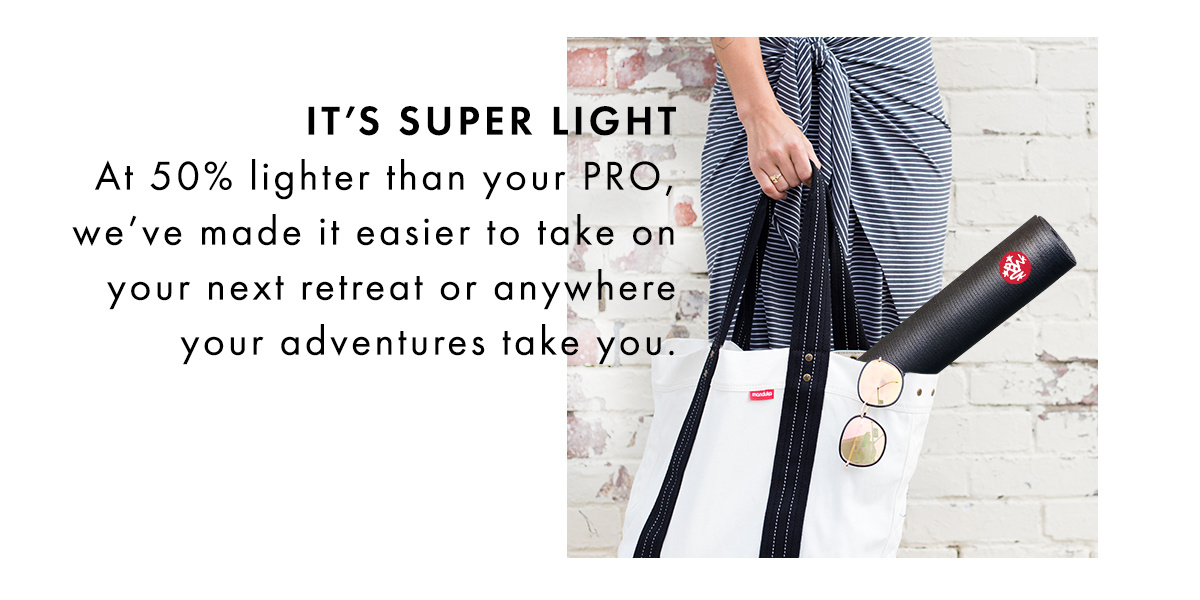 The PRO Travel, like the other Manduka mats from the PRO series, is made of high quality, emission-free PVC with a closed cell surface. This means that the surface of the mat is completely sealed so that no moisture and perspiration can get into the inside of the mat, making this mat very hygienic, even after years of use. Due to the high density of the mat, the PRO travel offers a firm, stable surface and good cushioning despite a firm, stable surface.
These mats are extremely strong and even come with a lifetime warranty! You can also take them outside without any worries. Sunlight is not an issue, and you can easily wash off sand or dirt.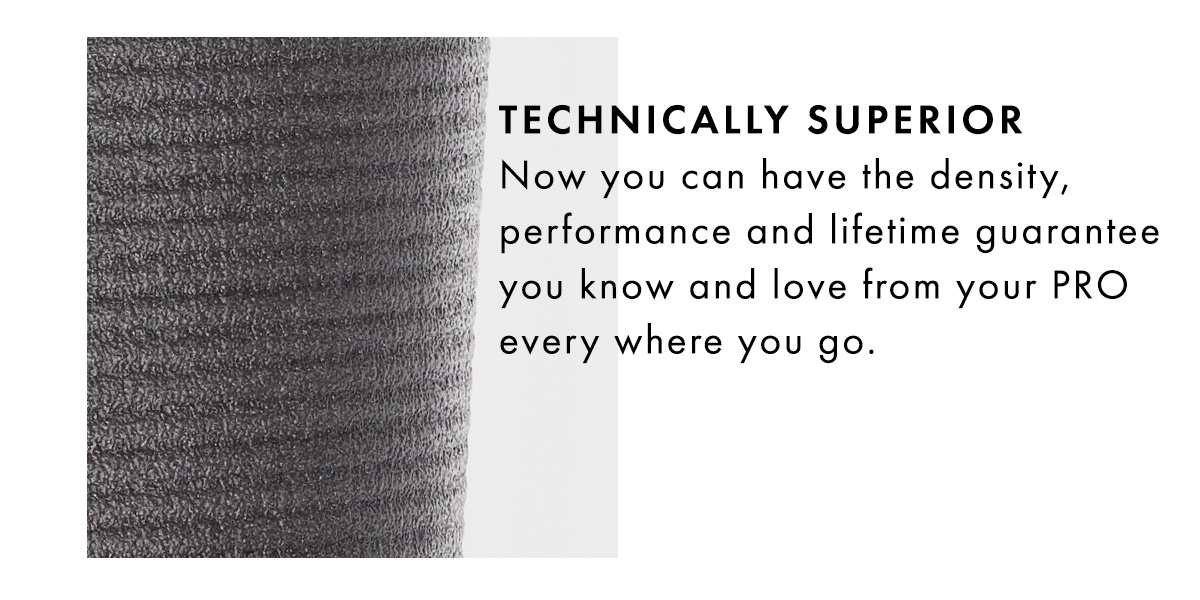 Dimensions: 180cm x 60cm x 2.5mm
Weight: 1.1 kg
Properties
Foldable, lightweight, and convenient for travel
Lifetime Warranty
Closed cell structure ensures that the mat is hygienic and easy to clean
High density provides good support and stability
materials
100% PVC. Made in Germany

The production process is 100% free of toxic substances and is even completely emission-free. The mat is 100% latex free, and therefore suitable for people with a latex allergy, and is OEKO-TEX certified.
Use and maintenance
This sturdy mat is resistant to wind and weather and can be used in all conditions. Furthermore, the Manduka PRO is very easy to maintain. To clean the mat you can use water or, for a deeper cleaning, the Manduka Mat Wash. Never immerse the mat in water, do not take it with you in the shower, and do not put it in the washing machine.
The surface of the PRO mat becomes rougher the more it is used. If it is a bit slippery in the beginning, you can scrub the mat with sea salt before the first use.
Sprinkle the mat liberally with salt, rub it in and let it sit for 24 hours. The next day you can remove the salt and the mat is ready for use.
This process is not always necessary but depends on personal preference.
Durability
Since beginning with the first Black PRO Mat, Manduka has been inspired and guided by a responsibility to reduce global consumption by making better products that last longer. Manduka also strives to find sustainable product solutions. That is why they use recycled polyester, cotton or other natural fibers for the production of all products. These materials are ecologically responsible and kind to your body.
0

stars based on

0

reviews
0

stars based on

0

reviews