We want to say thank you to all our amazing customers, and give back to you!
That is why we have set up a Yogisha Loyalty program. From every purchase* you make with us, we deposit 5% into your account. You can use this as a discount on your next yoga goodies purchase, or save it up. You can use our loyalty program in both our stores, and online.
Once again, thank you for your continued support and we hope to welcome you to one of our stores or online shop again soon!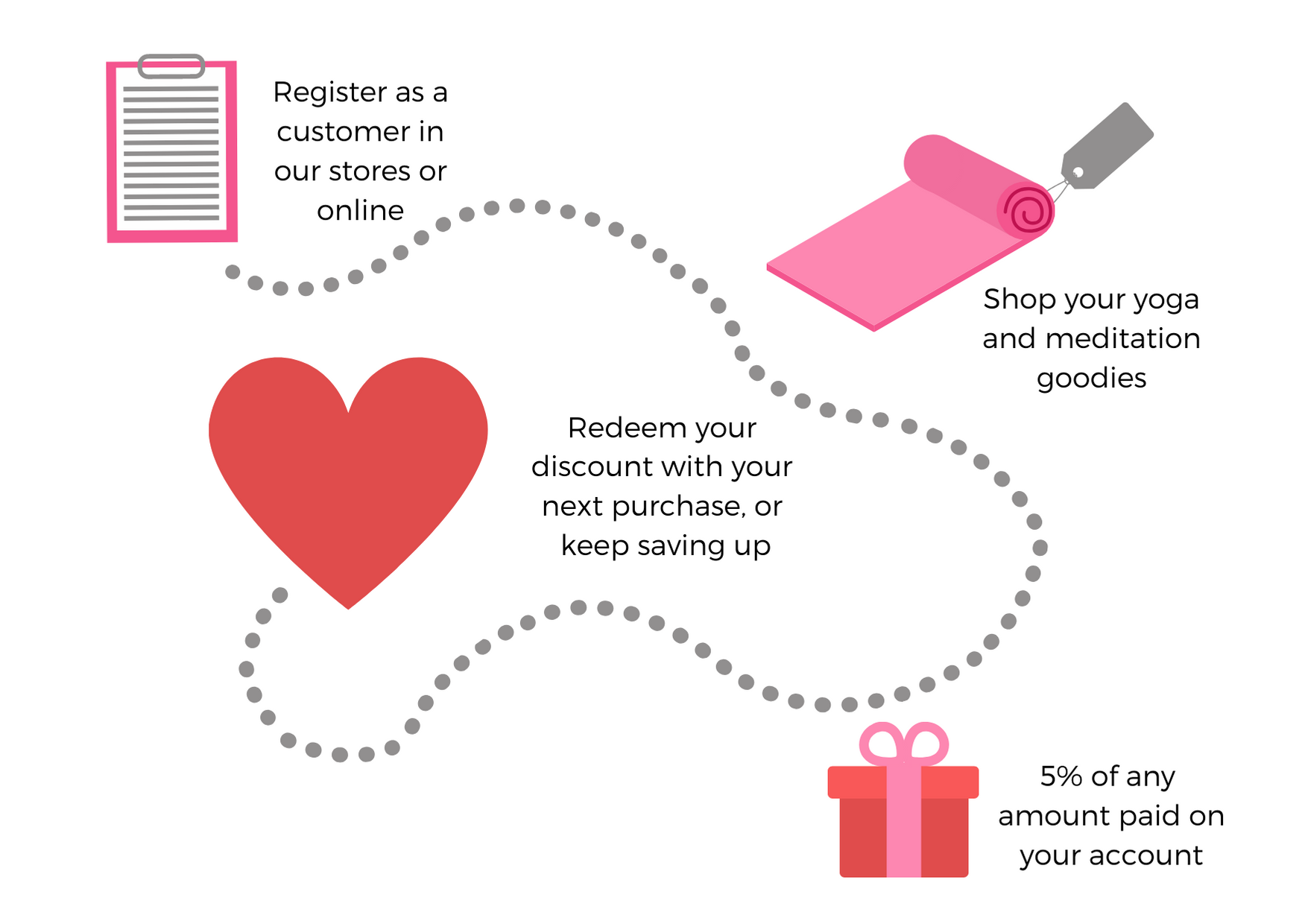 * Discounted items are not eligible for Loyalty.