Asquith Flares - Navy
Classic, timeless yoga pants with a flared leg. The comfortable high waistband makes these pants extremely comfortable and secure.  Made from soft bamboo and sturdy organic cotton. Ideal for yoga, Pilates, and fitness, but the Live Fast Pants are also great to wear in your free time.
Features
Classic shape
Comfortable wide waistband
Figure flattering seam details
Material
60% bamboo, 30% organic cotton, 10% elastane
Asquith's trademarked performance fabric Bambor® is a blend of organic cotton, bamboo and a tiny amount of Elastane (to provide additional stretch capabilities). It is super soft, wicks away sweat and moulds to your body to provide unrivalled comfort and flexibility. Bamboo is soft, absorbent, breathable and antibacterial. It is ecologically sound and is produced without the use of pesticides and chemicals.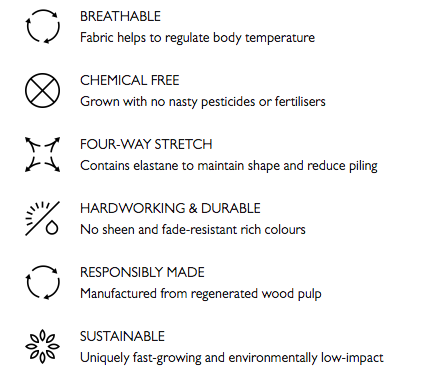 Size chart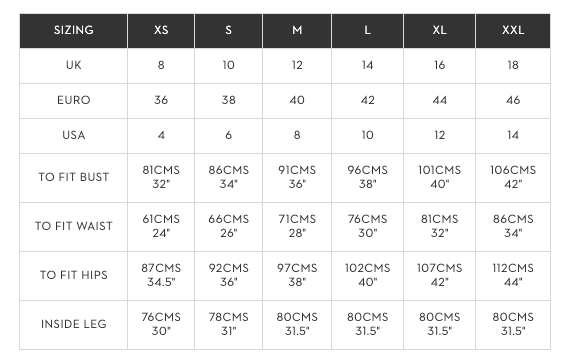 Washing instructions
Wash in the washing machine at 30º, inside out and without fabric softener. Do not tumble dry. 
Sustainability
Asquith uses only high quality, environmentally friendly, organic cotton and bamboo for their fabrics. All Asquith clothing is free from animal products and nothing is ever tested on animals. The clothing is designed to be timeless and durable and lasts a long time. This is better for the planet, and better for you!
The Asquith collections are produced in sunny southern Turkey. A team of 50 employees work here in a local factory, complete with roof terrace where herbs are grown for lunches in the canteen. Each garment is ethically produced here by employees who receive a fair wage with holidays, working days from 9 to 5, and a clean and safe working environment. The factory has a GOTS organic certificate.
0

stars based on

0

reviews
0

stars based on

0

reviews