Events
Yogisha is more than just a point of sale. By offering our retail and office spaces for events and workshops, we want to ensure that yoga as a sport and spiritual practice continues to grow and the Yoga Community continues to grow.
The following events will soon take place at Yogisha:
Training Living from your core values
In this training you deepen your psychological skills to deal more effectively with limitations outside yourself and with persistent self-defeating thought patterns and negative feelings. In addition, you look for your most important values by reflecting on what makes life really worth living for you. This allows you to better shape your life in a meaningful way.
Dates: Monday October 31, November 14 and 28 and December 12, 2022
Time: 19:00 - 21:30
Cost: 295 euros
Trainers: Marije van Yperen and Margôt van Stee
Location: Yogisha HQ, Fraunhoferstraat 14 Amsterdam
More info/registration: http://margotvanstee.nl/leven-vanuit-je-kernwaarden/
Gentle Flow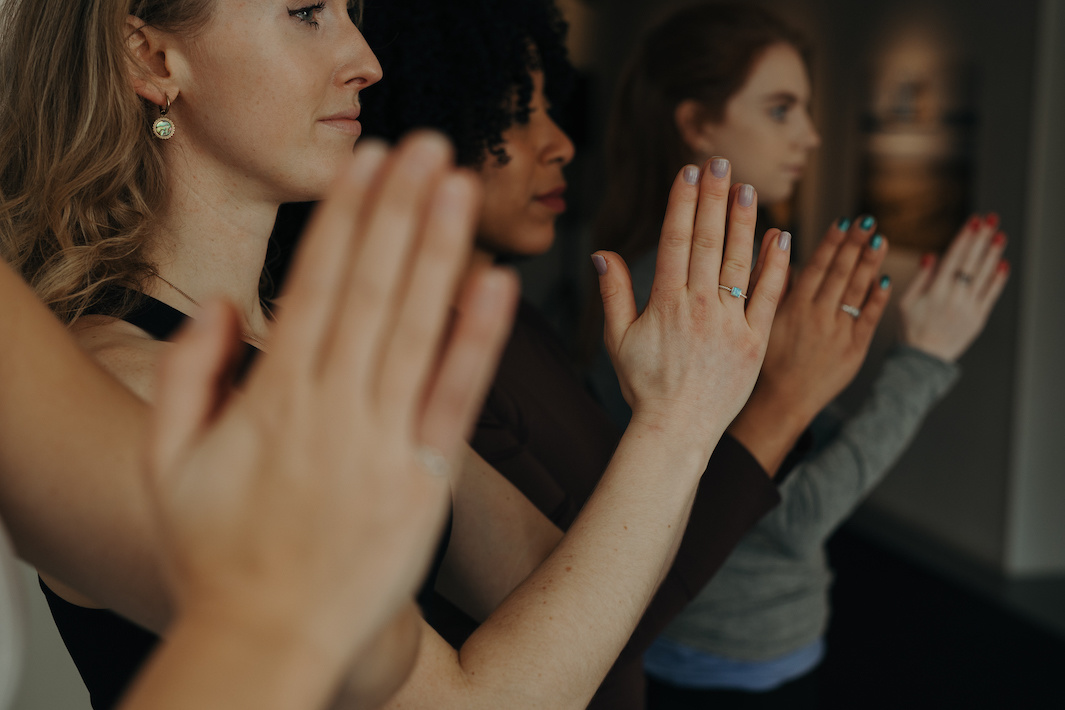 Listen to relaxing music, breathe deep, move softly and dynamically with a Gentle Flow. This yoga style is for everyone who wants to build muscle strength and is looking for relaxation of the mind. "Capture that perfect wave moment; rise to the occasion and breathe in those good vibes."

Date: Sunday 20 November 2022
Teacher: Stephanie van Oorschot
Location: Yogisha Rotterdam, Van Oldenbarneveltstraat 119 Rotterdam 
More info/sign up: https://namastestudio.as.me/
Winter Solstice
On the 21st of December, the earth turns again towards the sun. At this ceremony, we appreciate the darkness for its lessons and welcome the return of the light. You will relight your fire with a vinyasa flow and candle-gazing meditation.
Date: Wednesday, December 21, 2022
Teacher: Stephanie van Oorschot
Location: Yogisha Rotterdam, Van Oldenbarneveltstraat 119 Rotterdam 
More info/sign up: https://namastestudio.as.me/